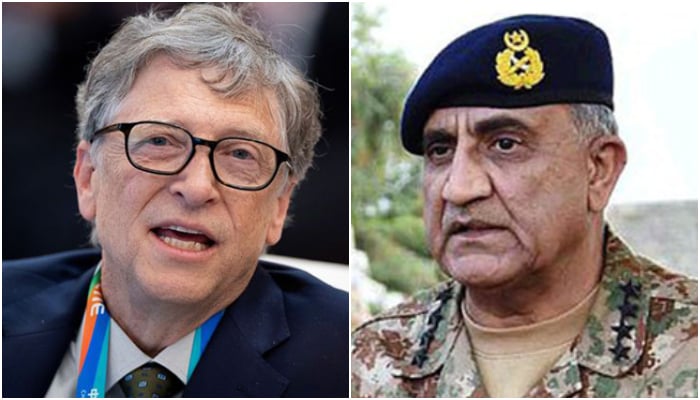 Bill Gates commends Pakistan Army's endeavors in nation's enemy of polio crusade
RAWALPINDI: Chief of Army Staff (COAS) General Qamar Javed Bajwa held a telephonic discussion with Bill and Melinda Gates Foundation (BMGF) co-executive Bill Gates, who acknowledged Pakistan Army's job in the nation's enemy of polio crusade, the military's media wing said Wednesday.
The Inter-Services Public Relations, in an announcement, stated: "The call was in the setting of polio annihilation drive in Pakistan. Entryways valued the Pakistan Army's assistance in empowering the crusade through the arrangement of security, observing, and crossing over of limit holes."
The COAS reacting to the thankfulness said that it was a national obligation and Army had an influence in the "noteworthy activities embraced by the Pakistani government".
"The human services laborers who had the most significant impact in polio drive likewise went about as the bleeding edge guard against COVID-19," he stated, including: "[Despite] COVID-19, Pakistan Army on the side of [government's] endeavors has just made arrangements to restart hostile to polio crusade in coming weeks."
As indicated by ISPR, Gates and Bajwa examined the difficulties that have surfaced in the wake of coronavirus and future pandemic dangers and endeavors to improve the flexibility of populace through instruction, adaptable medicinal services the executives, and the utilization of innovation.
The Army boss "expressed gratitude toward Bill Gates for his establishment's endeavors towards the honorable aim and said that each activity focused on [the] advancement of Pakistan and its kin will be completely upheld and acknowledged," the announcement included.
#Bill Gates commends Pakistan Army's endeavors in nation's enemy of polio crusade
#Latest News