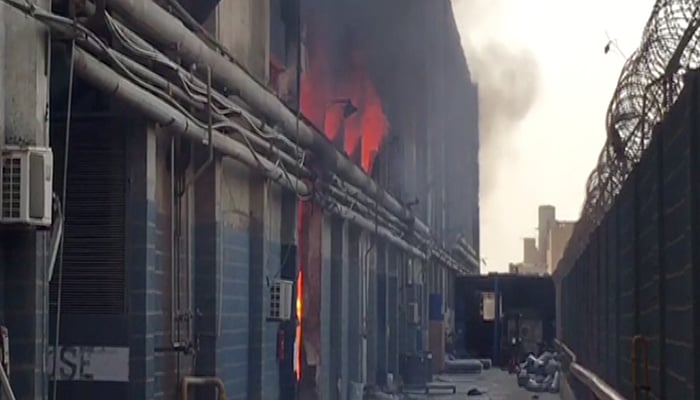 Fire doused at Karachi superstore following four hours
KARACHI: Firefighters were at long last ready to douse an inferno following a few hours battle at a superstore in Karachi's Clifton territory on Sunday morning, Geo News detailed.
"The episode occurred at a superstore close to Clifton's Do Talwar territory after a fire broke out in a superstore at 6am because of a short out," authorities stated, including that six fire tenders partook in controlling the blast.
"The products kept in the superstore were scorched to remains because of the fire, in any case, no losses were accounted for in the burst," the police said.
Prior this month, a bedsheet fabricating production line, situated at the SITE territory in Karachi, burst a wild into flames.
As per the fire unit authorities when the fire was accounted for, two fire tenders were dispatched.
The authorities had portrayed the fire as a third-degree fire, saying eight fire tenders occupied with extinguishing the blast and fire detachments had been brought in from over the city, while a snorkel was additionally used to put out the burst.