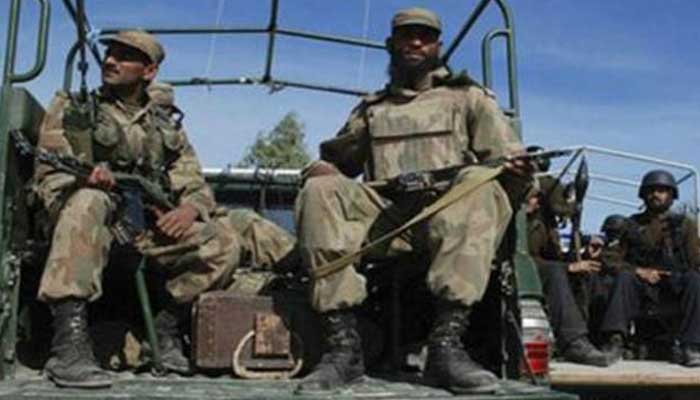 Two troopers grasp affliction, two harmed in North Waziristan IED assault: ISPR
RAWALPINDI: In an ad libbed unstable gadget assault on security powers two fighters grasped suffering and two were harmed, the Inter-Services Public Relations said late Wednesday.
The ISPR, in an announcement, stated: "IED assault on Security Forces vehicle as troops were directing routine watching in South East of Miranshah, North Waziristan."
The troopers who held onto affliction were recognized as Subedar Aziz and Lance Naik Mushtaq.
A month ago, an official and five different warriors were martyred, while one was harmed, in an extemporized unstable gadget impact in the Buleda region of Balochistan.
As per ISPR, security powers directed routine watching in Buleda, locale Kech, 14 kilometers from Pakistan-Iran Border to check potential courses utilized by fear based oppressors in the uneven and incredibly deceptive territory of Mekran.
As the FC South Balochistan troops were moving back to their base after their alloted watching obligation, the surveillance vehicle of FC troops was focused with a remote-controlled IED. Resultantly, six lives were lost.\
#Two troopers grasp affliction, two harmed in North Waziristan IED assault: ISPR
#Latest News