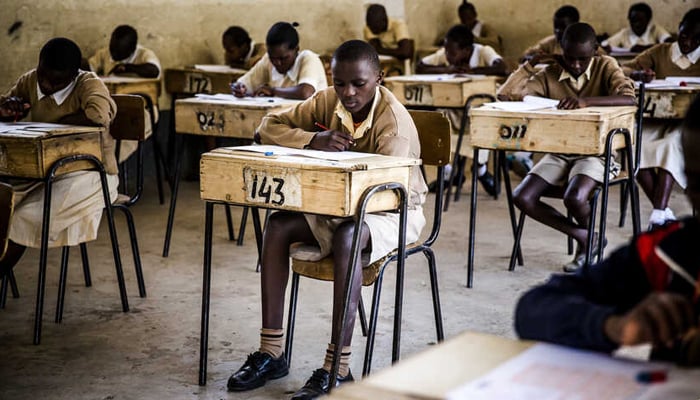 Kenya announces school year 'lost', classes to start next January
NAIROBI: Kenya on Tuesday proclaimed that its school year was viewed as lost on account of the coronavirus pandemic, and essential and auxiliary students would come back to class next January.
The school year in the East African nation runs from January to November, when it peaks with end-of-term tests.
In any case, Education Minister George Magoha said in an explanation that the bend of COVID-19 contaminations was required to level just by December.
Accordingly, no essential and auxiliary school assessments will be held and "the 2020 school schedule year will be viewed as lost due to COVID-19 limitations", he said.
Kenya shut schools on March 15 when it had just three affirmed cases, among a pile of measures taken that month including an evening time check in time to battle the spread of the infection.
President Uhuru Kenyatta on Monday reported a "staged reviving" of the nation, with global flights continuing on August 1 and the lifting of inner travel limitations that had cordoned off the capital for four months. The 9pm to 4am check in time will stay set up. Anyway cases are flooding, with more than 8,000 announced contaminations and 164 passings.
"Confronted with this questionable condition, the partners have made plans to revive all essential training learning establishments in January 2021," said Magoha.
"This depends on the presumption that the contamination bend will have straightened by December, 2020."
The choices "will apply to all kids," the announcement stated, determining this included schools offering universal educational plan.
At first Kenya had wanted to revive schools in September for those in their last long periods of essential and auxiliary school to permit them to take their tests, anyway the mounting contamination rate brought about the racking of this arrangement, the announcement said.
The re-opening of colleges will happen on a "one case at a time case" premise, and the organizations were urged to consider staged re-opening and keep holding virtual classes and graduation functions.